Video and Animations



First, check out this awesome video:




Thanks to Vultyrex for his fantastic submission! This truly raises the standard for new Mortal Kombat parodies to achieve.

Next, check out these kick-ass animations: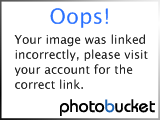 And finally, a truly, shockingly violent animation (courtesy of you know who):




Thanks to everyone for their outstanding contributions! See ya next update, Pavilion fans!