Couple Quick Updates



I know it's been a while since I've done a "true" update here, but here's a couple of quick things that should satisfy your appetite till the next one... Let's start with this:
Here's a couple of animations: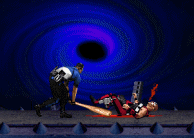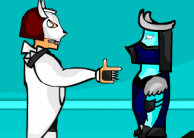 (Thanks to JimboLimbo for delivering the excellent sequel to The MK Bar!)

Here's a few comics:
More kontent, koming soon! Enjoy!