I'm Back



Hey guys, back from Fight Night! The updates are gonna pick up around here again. In the mean time, I just have to brag for a second. Got a chance to show a lot of the MKSM team the latest Konquest of the Kamidogu episode (currently episode 7, but 8 will come, eventually). Check out these pics, which took place immediately after Fight Night: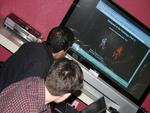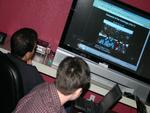 Pictured are me and Ed Boon, other people who got to see it include Shaun Himmerick, Barclay Smith, Adam Phul, John Edwards, and Reilly Brennan.

To see the transcript of Fight Night and more pics from the event, click here.