Let's Play Mortal Kombat Games!



Back in the day (a period of time known as the mid- to late-nineties), one of my favorite things to do on the computer was to play Mortal Kombat-inspired fan-made games, such as Pac Kombat, Pong Kombat, Mortal Kombat Ping-Pong, and more. I have decided to make these games available on the Kombat Pavilion, so that any MK fan can take a look and enjoy these classics: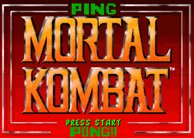 Of course, it wasn't just old-school fans who would dedicate themselves to making their own game in Mortal Kombat's likeness and image – this still goes on today. Case in point, Mortal Kombat: Outworld Assassins: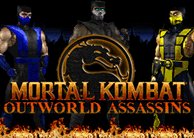 So give these games a shot, it's definitely something fun to do while waiting for Mortal Kombat (2011) to arrive in less than two months' time! Check out more in the Games Section.